The SPAM STOCK TRACKER is a website that tracks the performance of stocks promoted in spam email. Joshua Cyr set out to see if he could trust and profit from the unsolicited (spam) stock tips he received. What would happen if he purchased 1000 shares of stock from EVERY stock tip mentioned in a SPAM email?

The practice of "pump and dump" schemes apparently continues to thrive. Cyr has received hundreds of spam tout emails. Many are for the same handful of stocks. It's basically a child's play scam. A good example of this is when a 15-year-old New Jersey high school junior, Jonathan Lebed, paid $285,000 to settle a civil fraud lawsuit by the SEC in 2000 for running a pump and dump operation from August 1999 to February 2000. Lebed was profiled on CBS's 60 Minutes.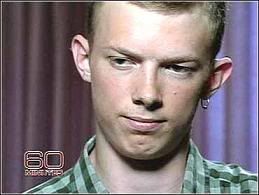 Jonathan Lebed teenage pump-and-dump artist

CNN reported:

The SEC alleges Lebed used "pump and dump" in 11 transactions involving nine different stocks. The trades were made from custodial accounts in his father's name at two brokerages but authorities said there is no indication his parents knew about the transactions.

Regulators said that after Lebed bought a stock, he sent hundreds of false e-mail messages, each under a fictitious name, promoting the stock.

In one case, he allegedly claimed that a company trading at $2 per share would be trading at more than $20 per share "very soon." Other postings claimed that a stock would be "the next stock to gain 1,000 percent," and was "the most undervalued stock ever."

Lebed's profits on each trade ranged from more than $11,000 to almost $74,000.

Ronald Long, district administrator of the SEC's Philadelphia, Pennsylvania, office, which handled the case, said Lebed broke securities laws in a number of ways:

"He lied, he did anonymous false postings, he purchased cheap stocks knowing that he planned to lie to move the price and then sold in light of the price movement his lies created," he said.

Long said the Internet helped boost Lebed's credibility.

"Remember, he posted hundreds of postings under numerous anonymous screen names to give the impression that not only was the false information true, but many hundreds of investors also believed it... different investors," Long said. "If you hear something from one person you might not believe it. By using the hundreds of postings and false names you arguably create the impression for the market that this was true because it's not just one person saying it."

It's ironic that Spam Stock Tracker page has Google Adsense Ad's for "penny stocks" listed on it (it seems, the words "penny stock" attract a lot of interest). Would anyone still buy a penny stock based on a internet tip? Guess so.
As for Michael Lebed, he is currently 21 years old. He runs an investor relations firm Lebed Biz, LLC and publishes an investing newsletter. His website is
lebed.biz
.
links:
Spam Stock Tracker
[Joshua Cyr]
Teen stock tout to pay $285,000 for 'pump and dump' scheme
[CNN, Sept. 21, 2000]
Pump And Dump
[CBS.com, Oct. 19, 2000]