2nd update: A jury in Danbury found Marash Gojcaj guilty on Nov. 5, 2010, of murdering his uncle, Zef Vulevic, in 2004.

1st update:
Marash Gojcaj, the nephew and business partner of Zef Vulevic at the Danbury Gusto Ristorante was charged with the murder of the popular chef and restaurateur. He was taken into custody on August 19th, 2008 after his release from the Westchester County Correctional Center where he was being held on a drunken driving conviction. This was over four years after the April 2004 murder.

On September 4, 2008 in Danbury Superior Court a 57-page arrest warrant charging Marash Gojcaj, 32, with the murder of his uncle was made public. The warrant was based on testimony from several anonymous witnesses, including restaurant employees and an alleged organized crime informant.


----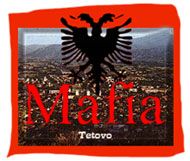 On May 18th we wrote that we suspected that the Albanian Mafia had murdered Danbury, CT restaurateur/chef Zef Vulevic (aka Zef Vulaj and Joe Vuli). Zef Vulevic was last seen on April 5, 2004. Pieces of his body were found in garbage bags 25-miles away on Baldwin Road in Bedford, NY. on April 24, 2004.
Wednesday CNN reported about FBI comments regarding the Albanian Mafia:
Thousands of Albanians and others who fled the Balkans for the United States in recent years have emerged as a serious organized crime problem, threatening to displace La Cosa Nostra (LCN) families as kingpins of U.S. crime, top FBI officials said Wednesday.

The Albanian criminal enterprises, operating largely in New York and other Eastern seaboard cities, represent a major challenge to federal agents because of their propensity for violence and brutality, the officials said.

"They are a hardened group, operating with reckless abandon," said Chris Swecker, the newly named FBI assistant director for the Criminal Investigative Division.

Swecker and other officials said some of the Albanians served as enforcers in the established Mafia families for several years.
There has been no new news about the Vulevic case since May 2004.
The Stamford Advocate reported yesterday that Vulevic's restaurant is trying to rebound.
FBI: Albanian mobsters 'new Mafia'
[CNN]
Did the Albanian Mafia Murder Zef Vulevic?
[Johnsville News, 18-May-04]
Restaurant tries to rebound from murder as cops search for clues
[Stamford Advocate]