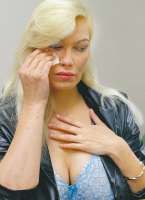 Euro Boob Incident
- BERLIN - A German actress was taken to hospital after an artist injured her breasts while trying to cut open her bra with a chainsaw during a rehearsal for a stage show, she has told a newspaper. [
Yahoo
via
PeoriaPundit
]
----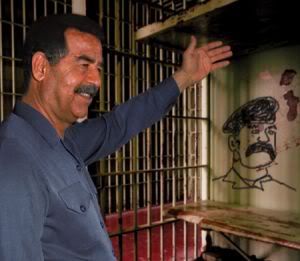 Saddam Hussein rules over his cell "with an iron fist."
BAGHDAD—Officials overseeing Saddam Hussein told reporters Monday that the detained former Iraqi leader rules over his cell "with an iron fist." [
Onion
]
----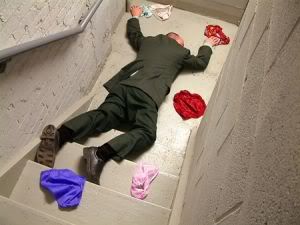 Six Dead In West Point Panty Raid
WEST POINT, NY—According to an official statement released by the U.S. Military Academy, six cadets are dead and 14 wounded after an unsuccessful panty raid on the women's barracks. [
Onion
]
• Quotes from either President of the United States George W. Bush or Senator / Chancellor / Emperor Palpatine from the Star Wars Movies" [
McSweeney
]
• The changing language of deviant sexuality and lifestyles - Nuances of gay identities reflected in new language 'Homosexual' is passe an 'boi's' life [
SFGate
]
• For the
UnknownGeek
and all geeks - "kuro5hin: Why C Is Not My Favourite Programming Language" - we prefer to work in assembly langugage, because we like to get as close to the silicon as we can. [
kuro5hin.org]
• Daily Kos || Political Analysis and other daily rants on the state of the nation - More on peace activist subpoenas [
DailyKos
]
• Playboy syndicates Suicide Girl pictures: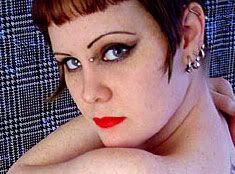 This link is not worksafe, not surprisingly. Playboy online launched a new feature entitled: "
Suicide Girl of the week.
" But there is some complaining on the Playboy message boards. They do not seem to like their girls with tattoos and piercings. It turrns out
Jameson
(above) is currently the most popular SuicideGirl on the web, over 2000 blogs link to her.
• "This is the kind of bosnia writing I love--no point, just a beautiful arch of a quick story" - those wacky Brits [
BenHammersley
]
• THE MURDER OF BILL GATES:
Nothing So Strange
is a "mock documentary" looking at the 1999 assassination of Bill Gates and the conspiracy theories, etc., that grew up in its wake. I haven't seen the film, but the website has video clips and lots of information. It looks pretty good. [via Instapundit]